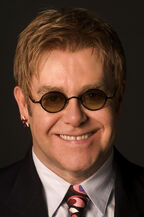 Hit singer Elton John has a connection with Tori Amos. Such songs as "Tiny Dancer" and "Daniel" have been cult covered classics. Tori herself has covered these songs along with "Candle In The Wind (Goodbye Norma Jean)".
[1]
These songs are all live recordings and can be downloaded via mp3 download sites and programs.
For more cover songs, see Cover Songs.
Daniel (Live)
Tiny Dancer (Live)
Candle in the Wind/ Goodbye Norma Jean (Live)
References
Edit