Lipgloss is a huge part of Tori Amos' life. She has commented in many interviews on her fondness for the lip ointment. Lipgloss has made its way into her song lyrics and CD booklets. For a list of lip gloss references, see below.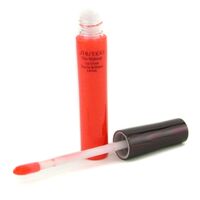 Interviews
Edit
The Daily Mirror: What was the last thing you put in your mouth?
Tori: A toothbrush. If you'd said on, it would be Stila Cinnamon lip gloss. Gorgeous.
The Daily Mirror (U.K.), Oct 26, 2002

LIP GLOSS: I have to have the right lip gloss for the right moment. If you're not feeling well, Kiehl's is good. In the morning, a lip gloss with a little flavor is nice...unless you've got a hangover, then it's gross. On a date, you don't want sticky stuff. Christian Dior and Estee Lauder both have good lines. I've got Fresh in my pocket right now. It works. This is my thing.
Rolling Stone Magazine; Nov 22, 2001

Another interview from her 5 1/2 Weeks Tour with Alanis Morissette reveals:
Tori "Bringing two visions together to make one show can be tricky, so obviously, it takes a lot of mutual respect and a load of gear. With that in mind, Alanis and I are bringing two trucks just for ourselves: one filled with wine, the other filled with lip gloss."[1]
The Chicago Lip Gloss Incident:
...When Amos played Park West last spring, she was nearly pelted to the floor with offerings of lip gloss from the audience when she couldn't find her own — just one example of how intensely her fans know her:
Tori: "They always keep one lip gloss hidden now in the piano for me, so I don't do that again," she laughs. "That was dangerous, wasn't it? Jesus."[2]
References In Music/Albums
Edit
There is a remixed version of Tori's from the choirgirl hotel track "Raspberry Swirl" entitled "Lipgloss Version".[3]
In the from the choirgirl hotel track "iieee," Tori sings "Need a lipgloss boost in your America".[4]
In the accompaning booklet for from the choirgirl hotel a sketched map reveals a lip gloss booth.[5]
References
Edit