Silent All These Years



Released

November 1991 (UK)
December 1991 (AU)
April 1992 (JP)
August 1992 (US)
August 10, 1992 (UK Re-issue)
August 17, 1992 (UK Limited Edition)


Genre

Piano Rock, Dream Pop

Length

4:11 (Single)

Label

Atlantic

Producer

Eric Rosse
Tori Amos
"Silent All These Years" is the second single from Tori Amos's 1992 debut solo album Little Earthquakes and the third song on the album itself.
UK Limited Edition



Released

August 17, 1992
Background
Edit
Silent All These Years was originally written for Al Stewart and during her process to create a solo album. However, according to her narrative before her performance of the song on VH1 Storytellers, Eric Rosse, who had helped produce Little Earthquakes, heard the song and told her, "You're out of your mind. That's your life story," and she decided to keep it.
In the Little Earthquakes Songbook, she reveals that writing the song was a slow, evolving process and that the light piano riff during the verses came first. This "bumble bee piano tinkle," as Tori calls it, is one of the most recognizable parts of the song.
Tori was inspired lyrically by reading Hans Christian Andersen's Little Mermaid story to her little niece, Cody.[1]
Silent All These Years was initially a b-side to her first single, Me and a Gun , but because of the subject matter of the song, the label decided to release Silent All These Years as the second single. The song also saw support from UK station Radio One after naming it the "Song of the Week."
The single was first released in the UK in November of 1991 as a 12" and 7" Vinyl, and CD Maxi. It was later re-released in August 1992 as the 6th and final single. The first part included the original tracklisting, and then a limited edition "part 2" was released with a different tracklisting in the UK. The second part is considered to be one of the hardest Tori releases to find.[2] The only US release of the single was a cassette single, containing the title single and Tori's cover of Nirvana 's Smells Like Teen Spirit .
UK CD Maxi
Edit
| | | |
| --- | --- | --- |
| 1. | Silent All These Years | 4:11 |
| 2. | Upside Down | 4:22 |
| 3. | Me and a Gun | 3:42 |
| 4. | Thoughts | 2:36 |
The 12" Vinyl and UK Part One re-issue contains the same tracklisting and cover.
UK 7" Vinyl
Edit
| | | |
| --- | --- | --- |
| 1. | Silent All These Years | 4:11 |
| 2. | Me and a Gun | 3:42 |
The Australia cassette single and Japanese 3-inch CD single contains the same tracklisting and cover.
US Cassette
Edit
| | | |
| --- | --- | --- |
| 1. | Silent All These Years | 4:11 |
| 2. | Upside Down | 4:22 |
UK Limited Edition CD Maxi
Edit
| | | |
| --- | --- | --- |
| 1. | Silent All These Years | 4:11 |
| 2. | Ode to the Banana King (Part One) | 4:06 |
| 3. | Song for Eric | 1:50 |
| 4. | Happy Phantom (Live) | 3:33 |
This release contains a different cover and is extremely hard to find.
UK Cassette
Edit
| | | |
| --- | --- | --- |
| 1. | Silent All These Years | 4:11 |
| 2. | Smells Like Teen Spirit | 3:15 |
The UK re-issue 7" vinyl also contains the same tracklisting and cover.
RAINN Benefit Re-Issue (1997)
Edit
| | | |
| --- | --- | --- |
| 1. | Silent All These Years (Album) | 4:11 |
| 2. | Silent All These Years (Live) | 5:28 |
This re-issue includes a new tracklisting and cover.
Music Video
Edit
The video for Silent All These Years was the first video of Tori's solo career and was directed and shot by Cindy Palmano and produced by Juliet White in two days and released in 1992. The video is available on the Little Earthquakes VHS , Tori Amos: Complete Videos 1991-1998 , and Fade to Red: The Video Collection.[3]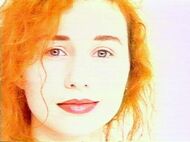 This video was director Cindy Palmano's first moving picture project as she had been working as a still photographer. For this video, she worked closely with Tori with her vision of a more modern film, and the idea of Tori rolling around in a wooden box was suggested by her and is now most associated with the video. Tori has cited Cindy as one of the most important influences in her life, saying, "Cindy helped to put my vision out into the world, and without her it would have never been interpreted the way that it was. She has such a pure eye that she was able to go in there and capture my soul on film."[3]
Other than Tori rolling around in a wooden box, the video features impersonal shots of object such as false breasts and flowing honey, as well as the climax where Tori is tumbling against an uneven surface which was created by using a corner of a room painted with such a crisp white that it's hard to tell that the wall is even there. The final seconds features her singing to the camera.[3]
The video was highly praised by mass media for it's modern innovative themes. In March 1992, MTV used Silent All These Years as a "buzz clip." The video was also nominated for Best Cinematography, Breakthrough Video, and Best Female Video at the MTV Video Music Awards in 1992. Rolling Stone has recognized the video and listed it at #98 of the 100 Greatest Videos of All Time.[3]
Remastered and re-recorded versions
Edit
"Silent All These Years" was remastered for the 2003 greatest hits collection Tales of a Librarian, and this remastered version was included in Disc A of the 2006 box set A Piano: The Collection. The song was also remastered for the re-release of Little Earthquakes in 2015.
As well, "Silent All These Years" was performed with the Metropole Orchestra on the 2012 orchestral album Gold Dust. This version of the song premiered on Rolling Stone magazine's website.[4]
Other appearances
Edit
Comic Book Tattoo
A story inspired by "Silent All These Years" was included in the 2008 graphic novel anthology Comic Book Tattoo, a collection of short comics based on Amos's songs. "Silent All These Years" was created by Kelly Sue DeConnick and Lauren McCubbin.[5] The story's lack of panels was inspired by McCubbin's piece Harvest Gypsy.[6]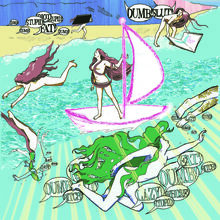 The plot of "Silent All These Years", which DeConnick claimed "came to me whole cloth and changed very little in execution", follows a teenaged girl who draws a bridge on her jeans then leaves the bridge, enters the water, and becomes a mermaid. The mermaid then opens a clam shell and finds herself inside the shell. DeConnick originally intended to have the mermaid whisper "yes" to the girl in the clamshell but decided against it; she referred to this decision as "her only regret" about the piece.[7]
Comic Book Tattoo editor Rantz Hoseley noted that both he and Amos loved the duo's approach to the piece "and the nerve it took for them to go that route."[8]
Live performances
Edit
Tori first performed "Silent All These Years" during her 1992 Little Earthquakes Tour and has played the song live on all of her subsequent tours.[9] "Silent All These Years" has generally been played solo on the piano, but was performed live with the Metropole Orchestra conducted by Jules Buckley in Amsterdam, the Netherlands in 2010. The Metropole Orchestra and Warsaw Orchestra both played the song alongside Tori during the Gold Dust Orchestral Tour in 2012.
Live performances of "Silent All These Years" have been included on Live at Montreux, The Original Bootlegs, Legs & Boots, From Russia with Love, and the second disc of the remastered Little Earthquakes release in 2015.
Twin Shadow released what Pitchfork described as a "balladeering take" on the song in 2012.
"Yeah, the big boots. Cindy found them and brought them to the set. They came and went really quick." Tori - Shuz Magazine, Spring 2000
"Shooting time, we shot over two days. Preparation time I suppose was about two weeks. Conceptual time... I don't know, it's hard to tell actually because I wasn't only working on that project...I'll tell you where the crate came from. What I make as part of a picture always is relevant. It's never there without having had a thought process behind it and around it or explored, because that's the way I work. The box wasn't there just because it was a box. I had the box made specifically because it was a simplification of the idea of Alice In Wonderland. Tori was de-scaled, hence the tiny piano, too....one thing I wanted to do in "Silent All These Years" which she absolutely refused was that I wanted to smash a piano up and feed it through a square hold and she said, "No, I can't do that to a piano. It's like killing an animal." She just couldn't handle it at all....They [the balloons in the video] obviously have to do with women. (laughs) There was a male image, but we just didn't have time to put it in. It was a bunsen burner with a test tube was bubbling and bubbling until it overflowed. It was a brilliant image, but there just wasn't time. It would have appeared in the bank of images in that part of the video. It has a modern look, very clean." Cindy Palmano - Really Deep Thoughts Fanzine, Issue #4[3]
Alot of people ask me about this song [Silent All These Years]. And um, what I try and explain to them is uh, I was writing it for somebody else actually. Because I was trying to get some of my songs placed with people, I wrote something for Cher. And uh, it got turned down, of course, and then I wrote something for Tina Turner....So finally I needed to like get work. I decided, wow, I met this new person who was really nice to me because um he looked at me and said "You've never had good wine." And I went, "Oh my god! How do you know!" And he was just like, "I can just tell. It like oozes from you, you just don't know it." And I went, "Oh." You know what I mean, you just go..it gets a little nerve-racking. You don't know what you're doing wrong. And so, Al Stewart, um you know (plays a short tune on the piano) took me to a restaurant and showed me wine like I'd never seen wine before. And so I wanted to write a song for him. And I started to do this thing. And I went to Eric, who I was with and who partly produced Little Earthquakes, and he didn't produce this bit so he was totally objective. And he looked at me and said, "You're out of your mind. That's your life story." And I went, "Oh." So needless to say, Al Stewart didn't get that song." (Begins playing song) Tori: VH1 Storytellers
"With this record, a song like Silent All These Years has a certain story line going on musically that's really the antithesis of what's going on verbally. It's counterpoint, pure and simple. But instead of French horns and cellos or something, it's words and music. And I find it very exciting when an acoustic instrument has its knife out. It can take on these different roles. The idea of being a woman ... you come over to my house and I'm serving a fruit plate. That's not always going to happen. Especially if somebody isn't being polite, or if somebody's being a dick. Then I'm going to put the peelings on the floor and watch you trip, and giggle. And that's the same with the acoustic instrument. It's not always just about, 'I'm vulnerable, I'm sad.' There are many different sides, and the beauty comes in exploring them." Tori - Interview by Greg Rule
"So um, I never liked my grandmother. she was pretty me--she was actually very mean person. not all grandmothers are nice, you know pllbtt.. so um, the town where she comes from - it's really makes kinda sense that she wouldn't play, she wouldn't be into this anyway, but they wouldn't play this song. they said it, they quoted, they said...it's shit. so it gives me great pleasure to always play this song as much as I possibly can. thank you." Tori - Festival du Jazz de Montreux 1992
"Some things haven't changed, which is my relationship with my grandmother. she's on the 'other side'...hi grandma!. we didn't get on very well - i hated her. the interesting thing about my grandmother is uh...she loved virgins. now you know the thing is that if that's your choice, i totally respect that. and that was my choice...for a while. and uh..but i knew that there was something else in store -- i was six. so she and i just didn't work this one out very well. you know, she'd see a picture of Jim Morrison and it just...she didn't get it. so um...naturally i was sent to pray in the corner. i said all the psalms and all...the whole thing. and i'd spit in her jello when she wasn't looking. and so this went on and on and on. and she died. long time ago. now i got a letter this year. one letter from a town. they all got together - true! - in America! - "Land of the free". and they wrote me a letter. now they don't know that my grandmother's from there. made no mention of it. and they can't possibly know that she was born there. anyway, it just went "nininini" (to the tune of Twilight Zone)- It makes total sense. 'Dear Miss Amos we're very sorry we can't play this song in our town. But in our opinion, it is shit.' --- Actually "perfect"!, you know...so there you go." Tori - Toronto, Canada 1993, l'affaire d'amoreuse bootleg
"The bumble bee piano tinkle came first. This one evolved slowly but it stayed an obsession until it was finished. I entered boxer occupation - part of me not wanting to hear what 'I' was saying, the other part fighting off 'The Brain Drain.' I finally distracted The brain Drain with the task of filing chocolate cake recipes." Tori - Little Earthquakes Songbook[10]
"I think when you're attacked for something that you've been doing since before you could talk — and again, we're talking about deep respect, its misrepresentation, and you think, "Oh geez, I don't want to become a Mrs. Representation." And you're in your twenties, saying, "I'm only in my twenties and it's over." And I think, "By the time you're 25, they will say you've gone and blown it." [Lyrics from "Curtain Call," from Abnormally Attracted to Sin] It comes from that period of time...
"So I was with my niece Cody, who was a little girl at the time, and she's very much a part of "Silent All These Years," because she loved fairytales and stories, and we would share the Little Mermaid story — Hans Christian Andersen and the idea that she'd lost her voice — and watching Cody respond to this young woman giving up her essence and power, all for something else, and in that moment, I realized that when she had no voice, that just completely took me to the place where I needed to go to reclaim it." Rolling Stone - December 18, 2009
"It's about realizing, painfully, you've kept that voice inside yourself, locked away from even yourself. And you step back and see that your jailer has changed faces. You realize you've become your own jailer." E! Online - Star Boards - July 1998
"In most people's songs men are always potent, women never have their period, rape's unexistant and orgasm vaginal or faked. They're Barbie doll songs, songs without pubic hair or obvious genitals; they don't fit anatomically. My songs come rather from my womb than from the heart. You know, there's some fucking going on in other people's songs, but no one ever gets into an unwanted pregnancy. I sing, 'Boy you best pray that I bleed real soon.'" Nieuwe Revu Magazine
"I am not the kind of woman who takes things sitting down. I wrote Silent All These Years because you can have a big mouth and not be saying anything. I didn't know how to say 'fuck you' to the people who knew every answer about how I should live my life. I would find myself sitting with my hand on a fork [her hand clutches hers violently], and I don't know why I wanted to go for the jugular of the person across the table. I didn't understand: What buttons is this person pushing in me?" Glamour - August 1992[11]
"What's really neat is I didn't have to play Holiday Inns this year. Cause I had this song coming out(?). And somebody actually said to me tonight, 'Wouldn't it be really neat if someone at Holiday Inn were covering this tonight?' I don't know. ? This is my thing." - Shaw Theatre, London UK 1/30/92
"Yeah, this is Silent and this is about a lot of things. I started it with this bumblebee riff. You know we all grew up playing...you know that bumblebee song? I decided that that song tortured me so I'm going to pay it back. - World Cafe WXPN 5/18/92
"I always hated my grandmother. She was really mean. And the town she comes from, they won't play this song. Because they think it's shit, they said this publicly. It's in Virginia. And it makes total sense because I would never eat her jam that she made so *raspberry*." - Stadtpark, Hamburg, Germany 7/8/92
"Um, I hated my grandmother. Anyway, she loved virgins. Loved them. You know, I totally respect that choice if that's your choice, totally respect that. But I had other things in mind. I was six. And you know you see a picture of Jim Morrison, girls, you know something's up. So my grandmother just couldn't understand this concept and I don't know how she got around this whole virginal thing but she did. So her idea of a respectable woman was a passionless woman. So we didn't get on very well. I was praying in the corner like every twenty minutes and I'd spit in her jello when she wasn't looking. Anyway, she's been dead for a long time and the interesting thing is (whispers something) I got a note from this town...of course it came from America. Only one town in the whole world wrote me a letter and it's from the town that my grandma was born in. Now they don't know this, it's um, they just don't know nee-nee-nee-nee. And the letter said, 'Dear Ms. Amos we're very sorry we can't play this song, but in our opinion it is shit.' So it gives me great pleasure to play this." - Charleston, WV 9/20/92
"MRL: If you could pick an artist or group to cover one of your songs, what artist, which song would you choose and why? Tori: Metallica, Silent All These Years" - Modern Rock Live 2/4/96
"On the other hand for example the commercial world has found the Big Sister Tori Amos concept already. They think : Aha! Through the Amos-woman we can reach the young, independent girls and influence them! They want to use my music and personality - image is such a dirty word - like the Trojan Horse with which they can reach the hearts, heads and purses of young girls. In America they wanted to use Silent All These Years for a beer commercial. How absurd! That can only happen in America! It's a very sensitive song, but that's how it goes : when they can bottle something in booze or sex, they won't leave it lying there." - Nieuwe Revu 2/94
"I just think I'm able to understand 'Silent' now. So the writer side of me is going, `God, these songs are very current.' They have a power that, at the time, I didn't really know how to translate on tape." - Baltimore Sun 7/94
" 'Silent' is as current to me as anything I'm writing now, and it's leading me by the hand. She's saying, 'That wasn't clever enough, Tori. That line isn't good. You can't do that. I won't let it through my door.' 'Silent' is my doorkeeper. She's really stroppy about who comes to the party." - Baltimore Sun 7/94
"I: Did Tori Amos really believe that if she is unable to sing, or play the piano, there is no point in being alive? Tori: At one point I really did, Joe. And part of it was "do I want that girl around if she can't express herself through music?" Is she worth anything at all? You know what the song Silent All These Years is about. You can see the irony, right? There I was, having found a voice to express myself and suddenly I'm silenced by an accident? That was pretty creepy, to tell you the truth." - Hot Press 94
"I mean, I'd love for Metallica to do 'Silent All These Years.'" - WXRT Radio 2/96
"(Silent is an) old and dear friend. The song is one of the consistencies in my life." - Billboard 3/29/97
"I'm these extreme people and when it would come to my personal life, I would not acknowledge anything, absolutely nothing in my life (laughing) and so people that knew me would see me become like this warrior or crawl up in a little corner and not be able to even make a peep. So Silent All These Years really became sort of a mantra for me to learn how to speak up." - KROQ 5/16/97
"They felt my song Me And A Gun was a bit heavy for the ads (for RAINN) so we went with Silent All These Years which is about finding your own voice." - Q 7/97
"'Silent' helped usher a lot of new girls through the doorway. Now that ("Silent") is getting attention, there's a lot of well-wishing from all the new girls, because she taught them how to put their lipstick on. Now that she's getting her picture taken, there is no jealousy amid the troops. That song is always there for me when I need her." - Billboard 12/27/97
"It's about realizing, painfully, you've kept that voice inside yourself, locked away from even yourself. And you step back and see that your jailer has changed faces. You realize you've become your own jailer." - E Online Starboard 6/98
"One of the women that works the line (RAINN), I've known, and she came back to see me recently, and a young girl had called her, 16 years old, and said, 'It's taken me a while to get the courage to call, but my father raped me again just a while ago and my mother refuses to acknowledge it, and I just wanted to talk.' And the woman said she had Silent All These Years playing in the background and on repeat, and she finally, she said, 'I have the strength now to do what I'm gonna do because there's no way out for me'. And she jumped out of a window 15 stories high..." - Much More Music 1/5/00[12]
Musicians
Edit
Acoustic Piano, Vocals, and Backgrounds - Tori Amos
Orchestra Arranger and Conducter - Nick DeCaro
Finger Cymbal - Philly
References
Edit
Community content is available under
CC-BY-SA
unless otherwise noted.